Who does Howdy IT Design work for?
E-mail us or call us for a free consultation!

We offer full website construction from basic Informational HTML pages to dynamic e-commerce sites. Our dynamic websites work on php code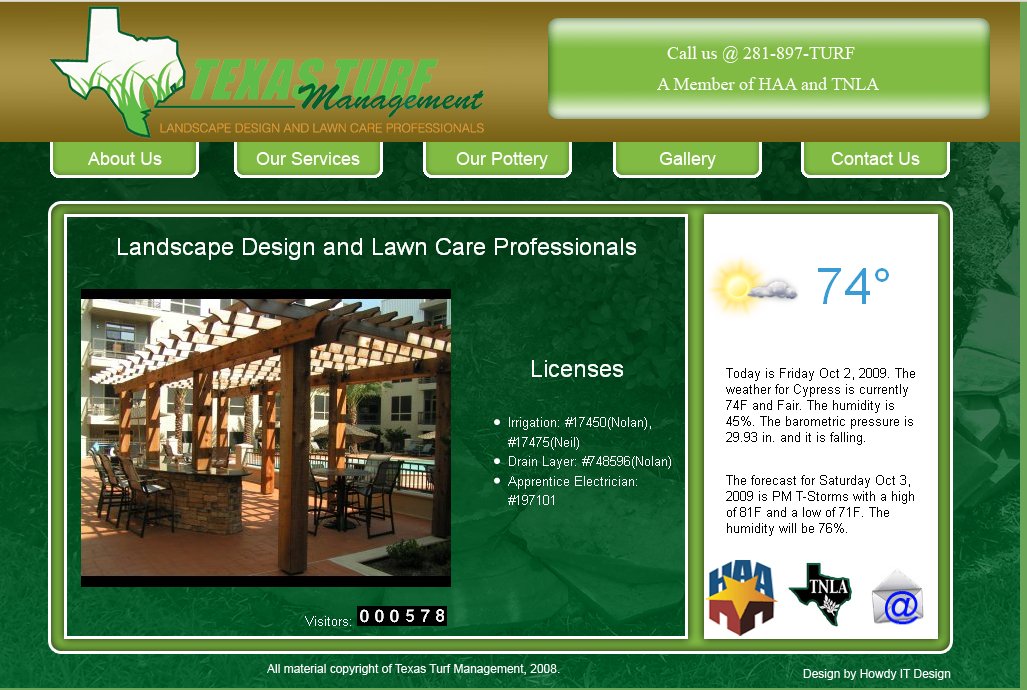 bases with a mySQL database underneath.
We will work with you on whatever you are looking for in a website. If you want your small business to be successful you must have a web prescence and Howdy IT Design is here to help make your web dreams a reality.